Coerco Compact Firefighter units can fully drain, but not the Skid Mount Firefighter units.
Coerco's Compact Firefighters have sumps which allow the tank to fully drain. However, the free-standing liquid cartage tanks on our Skid Mount Firefighter units don't have sumps so draining them could be a little bit harder.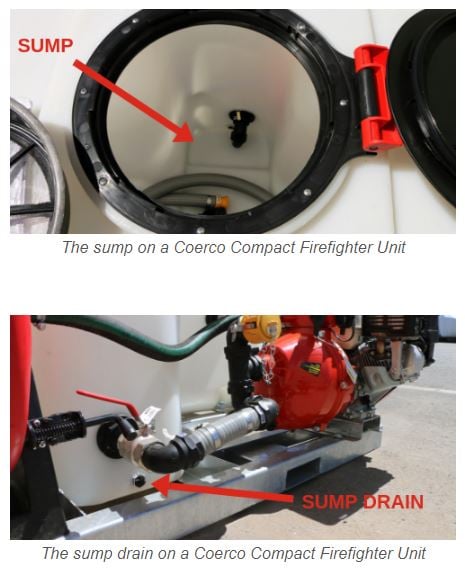 Water in the pump can be fully drained. After draining the water, appropriate engine storage procedures must be followed.